Outline
We developed and built the Leanplum booth for the world's largest exhibit in the mobile industry, the Mobile World Congress (MWC) in Barcelona.
Case
Iventions designed and managed a number of exhibits at the world's largest gathering for the mobile industry: Mobile World Congress. The MWC audience focuses on the mobile industry and features prominent executives representing mobile operators, device manufacturers, technology providers, vendors, and content owners from across the world. This year's professional congress and exhibition blend took place in Mobile World Capital Barcelona. We conceptualised an out-of-the-ordinary booth for Leanplum, the mobile marketing platform built for engagement.
Leanplum combines multi-channel messaging and in-app solutions, advancing mobile engagement. They work for companies and brands like NBC, Ted and tinder, creating tools, products and services. Other than our MWC stand for RFS, the Leanplum booth needed to centre around human connections. We realised a unique experience, a stand distinguished from the others in both material and authenticity.
[caption id="attachment_499" align="alignleft" width="1024"]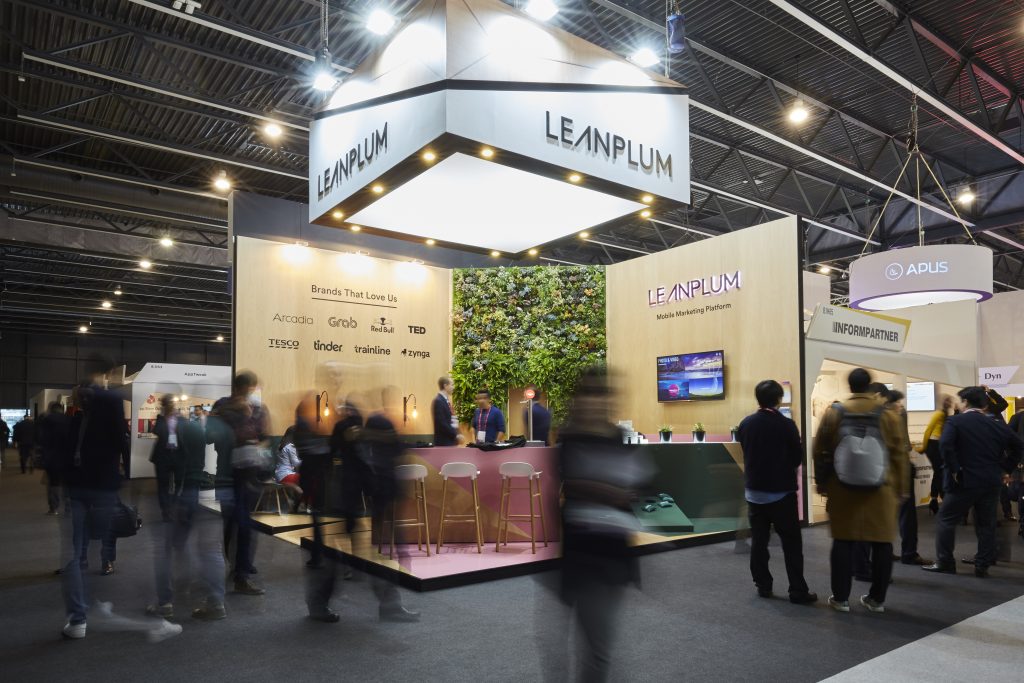 Out-of-ordinary booth design to generate traffic[/caption]