Outline
We produced an exclusive local Barcelona programme at top security for the high-profile guests of a US Law University and their Board of Trustees.
Case
Iventions planned and organised a conference for one of the largest University of Law in the United States of America. In addition, we organised an exclusive week-long Barcelona programme for the high-profile guests and their spouses. The attendees involved prominent individuals such as Supreme Court Justices, which meant that we were responsible for the tightest security.
The week-long programme consisted of an exclusive local schedule, in which the guests and their spouses discovered the wonders of Barcelona. The best destination management company focuses on outstanding cordiality. Our international team of project managers produced ground-breaking hospitality, concluding in an unbelievable city trip that featured many social elements like garden parties and trips to exclusive wineries.
[caption id="attachment_597" align="alignnone" width="1024"]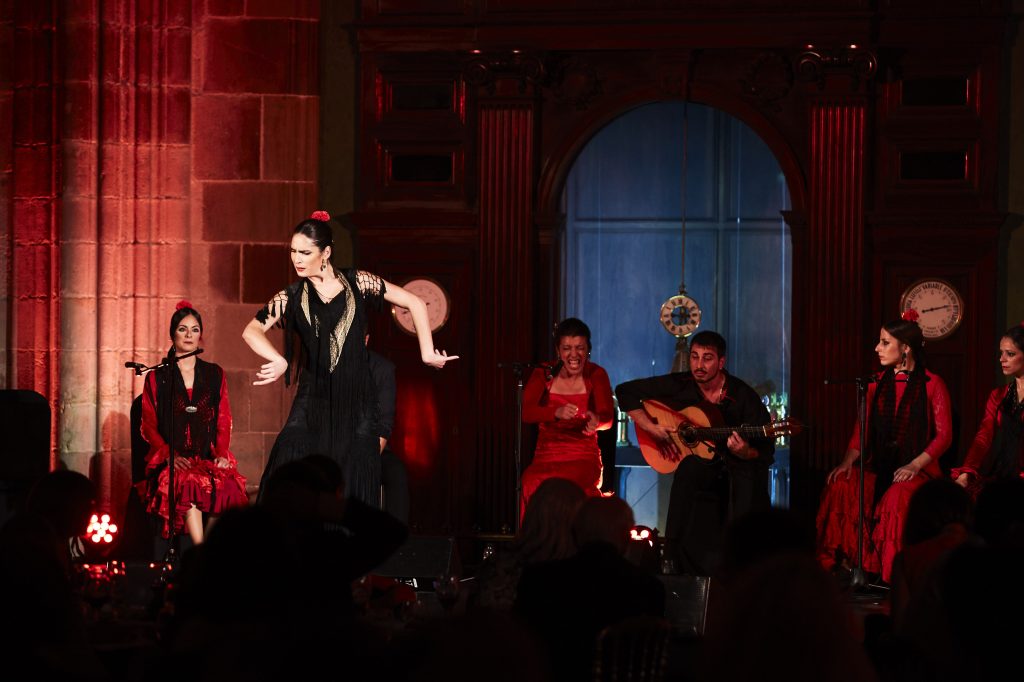 Exclusive traditional flamenco show[/caption]