Outline
We produce the fastest growing and leading insurtech congress worldwide: Digital Insurance Agenda (DIA). This seventh edition took place in Munich for the third time.
Case
After successful editions in Barcelona and Amsterdam, Iventions conceptualised and produced Digital Insurance Agenda congress Munich. This congress is the largest congress on insurtech on a worldwide level and introduces more than 70 startups and scale-ups in the insurance field, presenting the most pioneering innovations within insurance technology. Hand-picked insurtech companies share their vision, discuss digital strategies and exhibit their latest solutions in C-level keynote presentations and panel discussions.
DIA turned out to be the leading insurtech congress, and ever developing, aimed at an international crowd of insurance companies and investors, such as ERGO Group, Microsoft, Wefox and Deloitte. The event features appealing networking opportunities with insurance executives, investors, change agents, venture capitals and analysts. Digital Insurance Agenda has the undeniable authority within insurtech, and being the most aware of the new industry insights, Iventions made sure to match their hunger for innovation by developing a must-see congress.
[caption id="attachment_2896" align="alignleft" width="1024"]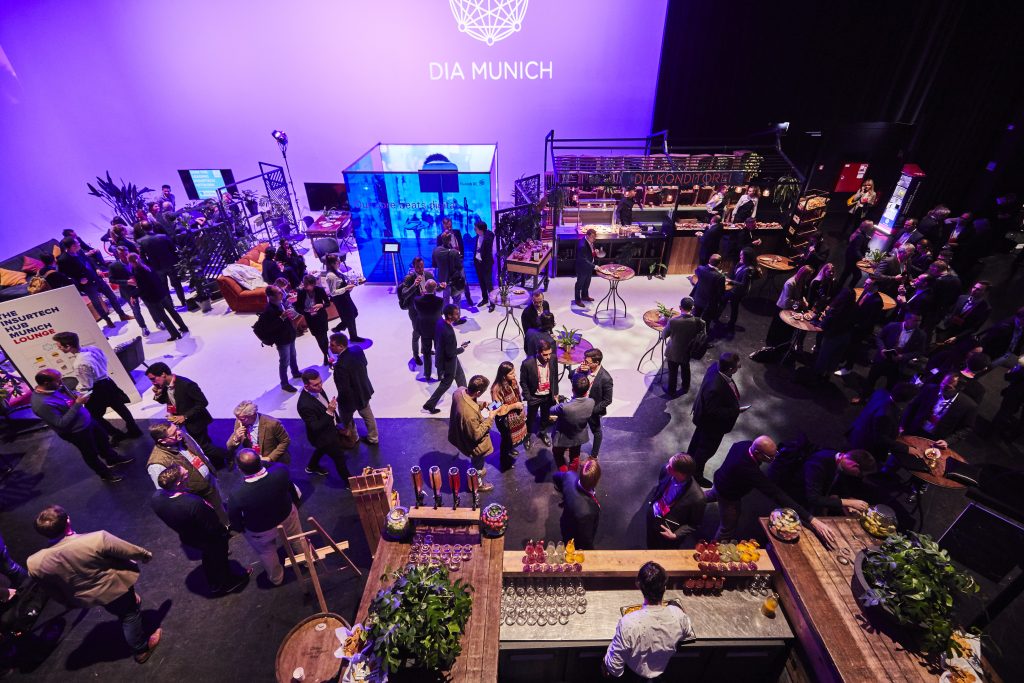 Exhibitors generating business leads[/caption]